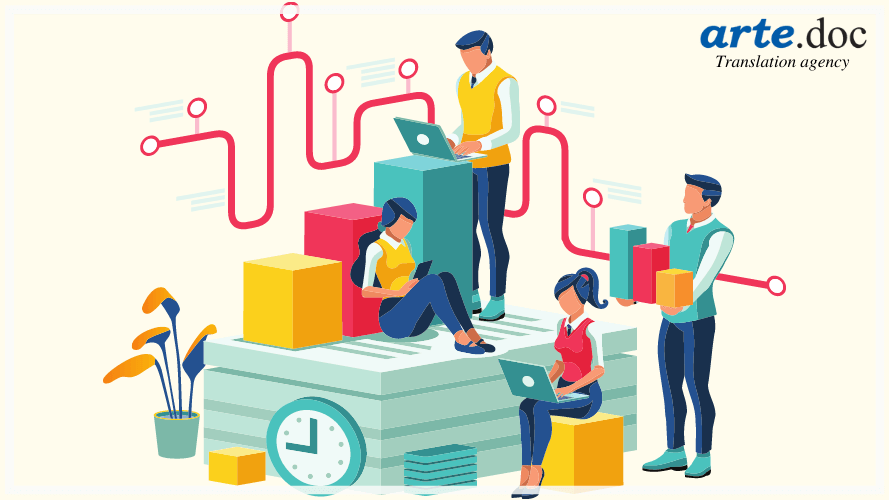 You want to reach new markets and new potential clients, but you don't have time to generate content in different languages? You have a business website and want to increase the engagement of your users? You advertise online, but you are
n't
sure how to approach your ads in foreign languages?

Multilingual websites and blogs
help businesses reach new clients, be they foreigners in Bulgaria or new foreign markets.

The strong online presence of your website in search engines and social networks is extremely important for your business to expand and develop:
Regular
publications of articles and news on your blog maintain the interest of the users on your site and show that your business is trying to give them valuable and useful information;

The active presence on social media allows your business to reach new potential clients in the platforms most frequently used by them;
Advertising messages guarantee that your offers and proposals reach people looking for your solution to their proble
m.
But what happens when you generate 4 new materials per month (articles, videos, advertising banners, etc.) and you have to coordinate translations for each content created? All while you maintain your company pages on social networks, create advertising campaigns
,
and need to translate your messages?
Then you have several options:
You set aside your own time to translate all materials

;

The task is given to a person from your team who knows the target language

;

You use a translator, negotiating the terms for each order separately.
Each of these methods may work for your business, but you are likely to encounter the following problems
:
You should take special time to translate the texts, instead of focusing on your essential work

;

Your employee knows the language, but is not well acquainted with the specific terminology and cultural peculiarities of the target language

;

You waste time and it takes a lot of effort to coordinate the translation of

every

article, post on social networks or advertising message

.