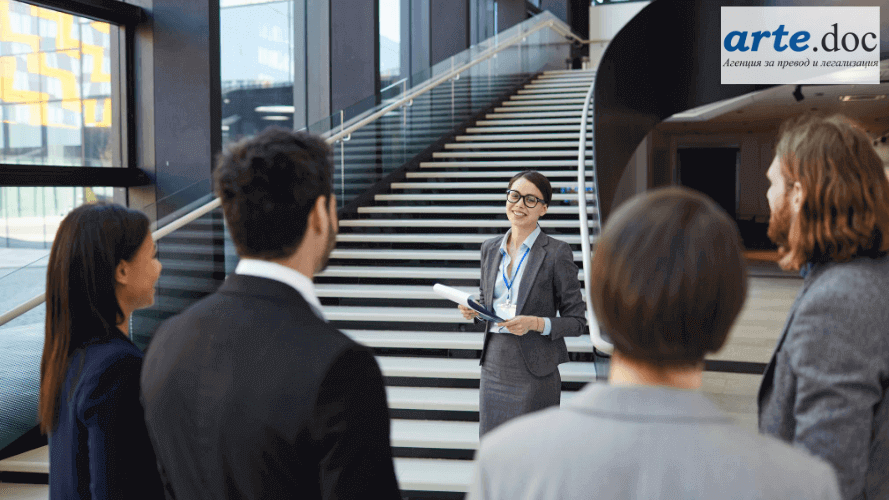 When is escort interpreting used?
---
Do you need foreign guests accompanied on the territory of Bulgaria? Do you need interpreting for your business meeting or visit to various work sites? Your future relatives are on from another country and for an important personal event (engagement, wedding, christening) you need a companion using a foreign language? Escort interpreting is used for these purposes. You will find more useful information in this article.

Escort interpreting is not easily framed and cannot be accurately determined. This type of interpreting changes depending on the event and the situation for which it is used.
What is escort interpreting?
---
Due to its informal nature, escort interpreting can be a mix of consecutive and simultaneous interpreting, at some times – simultaneous (without additional technical equipment), at others – consecutive interpreting.
In fact, for this type of interpreting, the interpreter accompanies the client during various events and assists with interpreting either all the time or only when necessary.