Our prices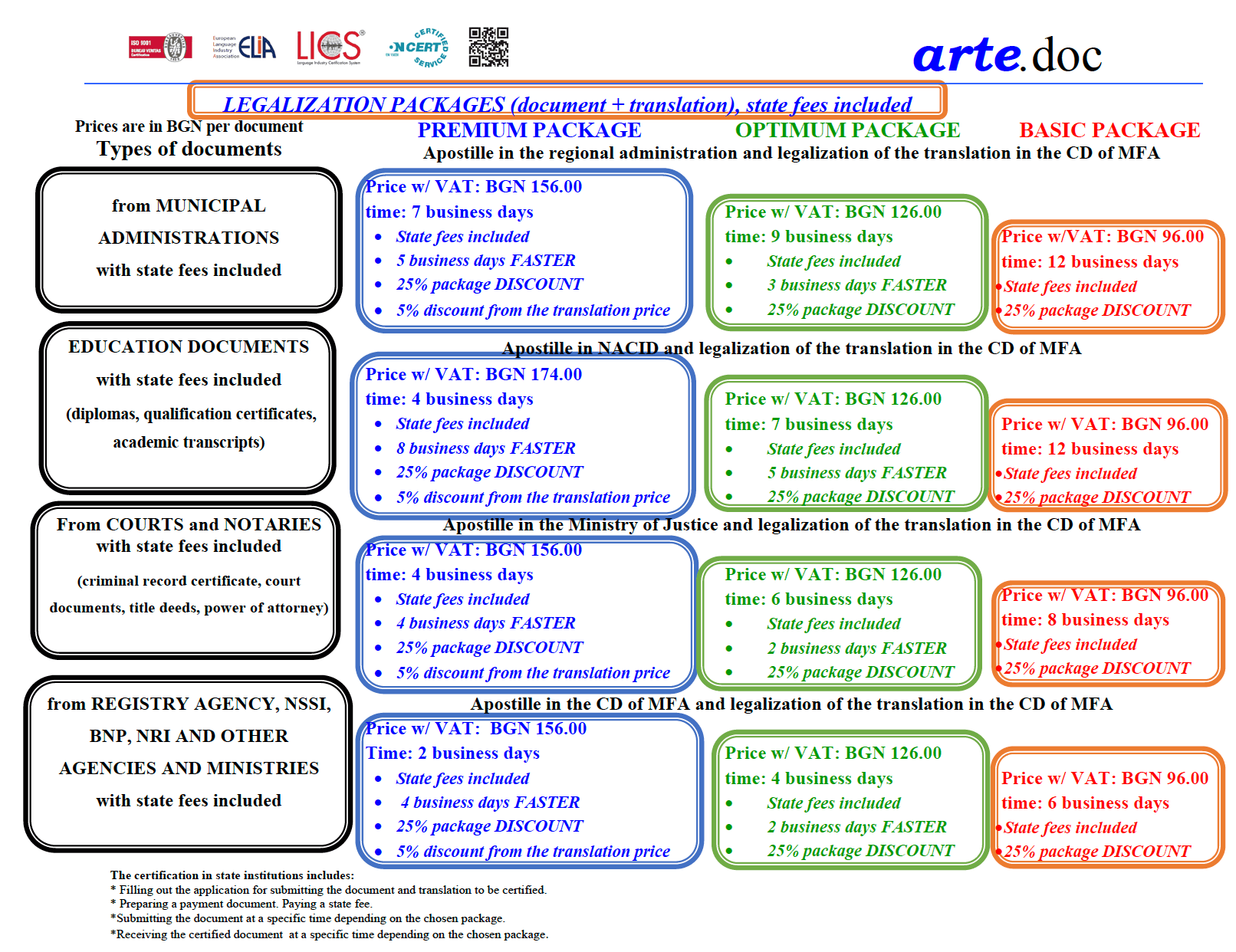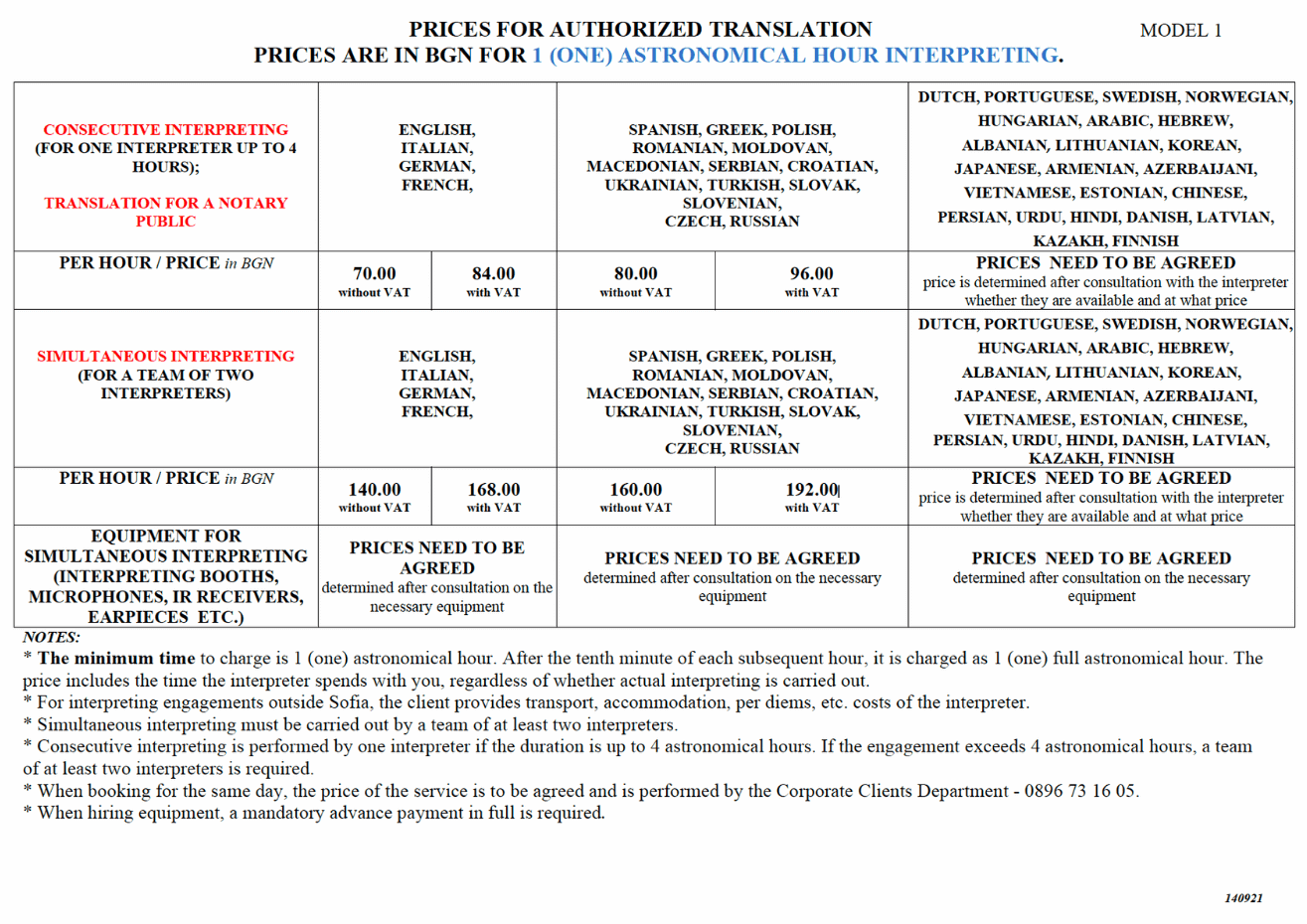 Note:
- All prices are in BGN and exclude VAT.
- The above prices are valid for interpreting for 1 (one) hour by one interpreter.
- The minimum charge is 1 (one) hour. If the agreed upon time exceeds ten minutes, the subsequent hour is charged as an additional full hour. The price includes the time the interpreter spends with you, regardless of whether they are actively interpreting.
- The client must provide transport, accommodation, per diems and other expenses for the interpreter (when the interpreting occurs in a city different than that of the translator).
- Simultaneous interpreting requires equpiment, which we can provide for an additional fee.
- Simultaneous interpreting requires a team of at least two interpreters.
- For same-day assignments, the price of services is per agreement.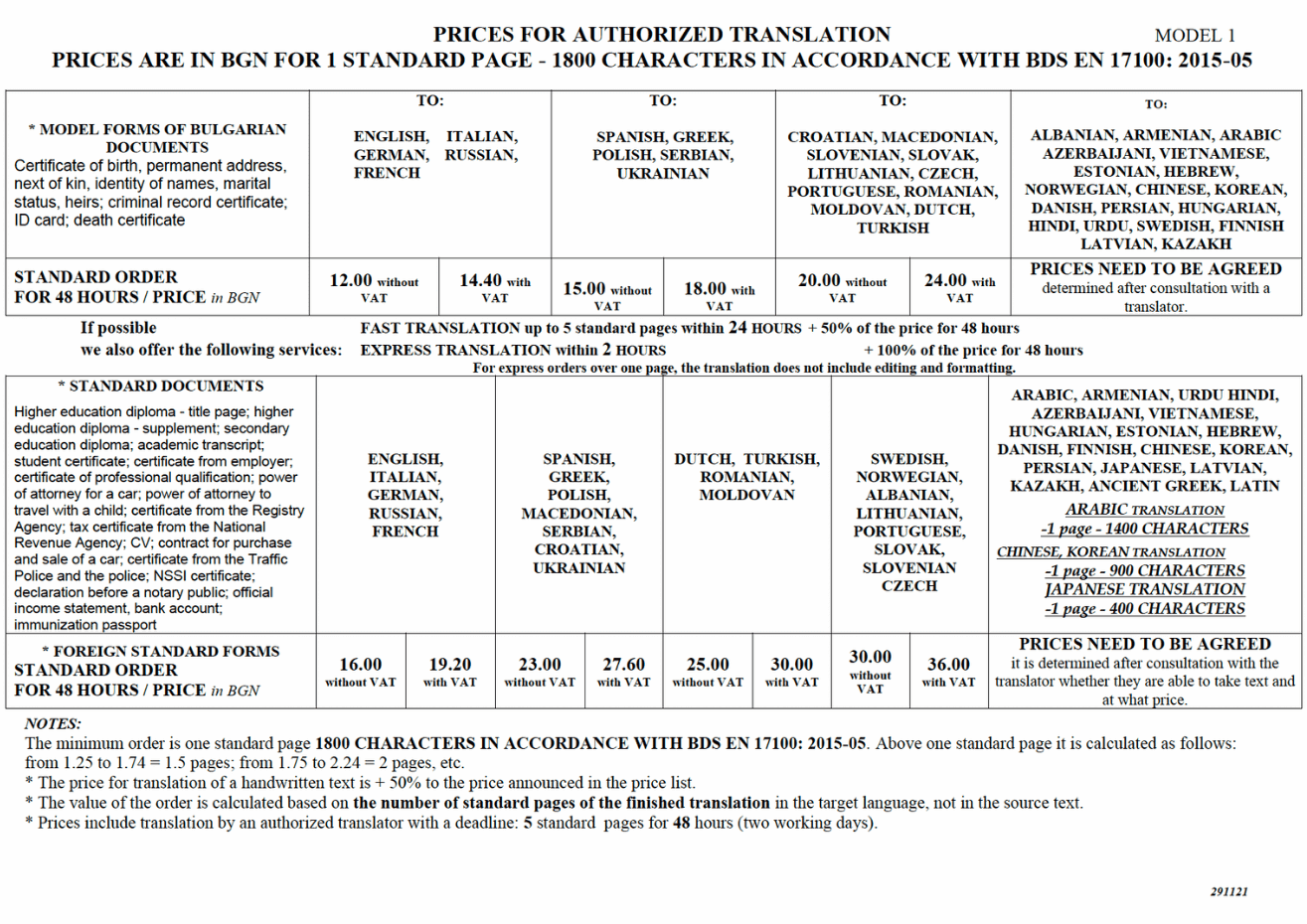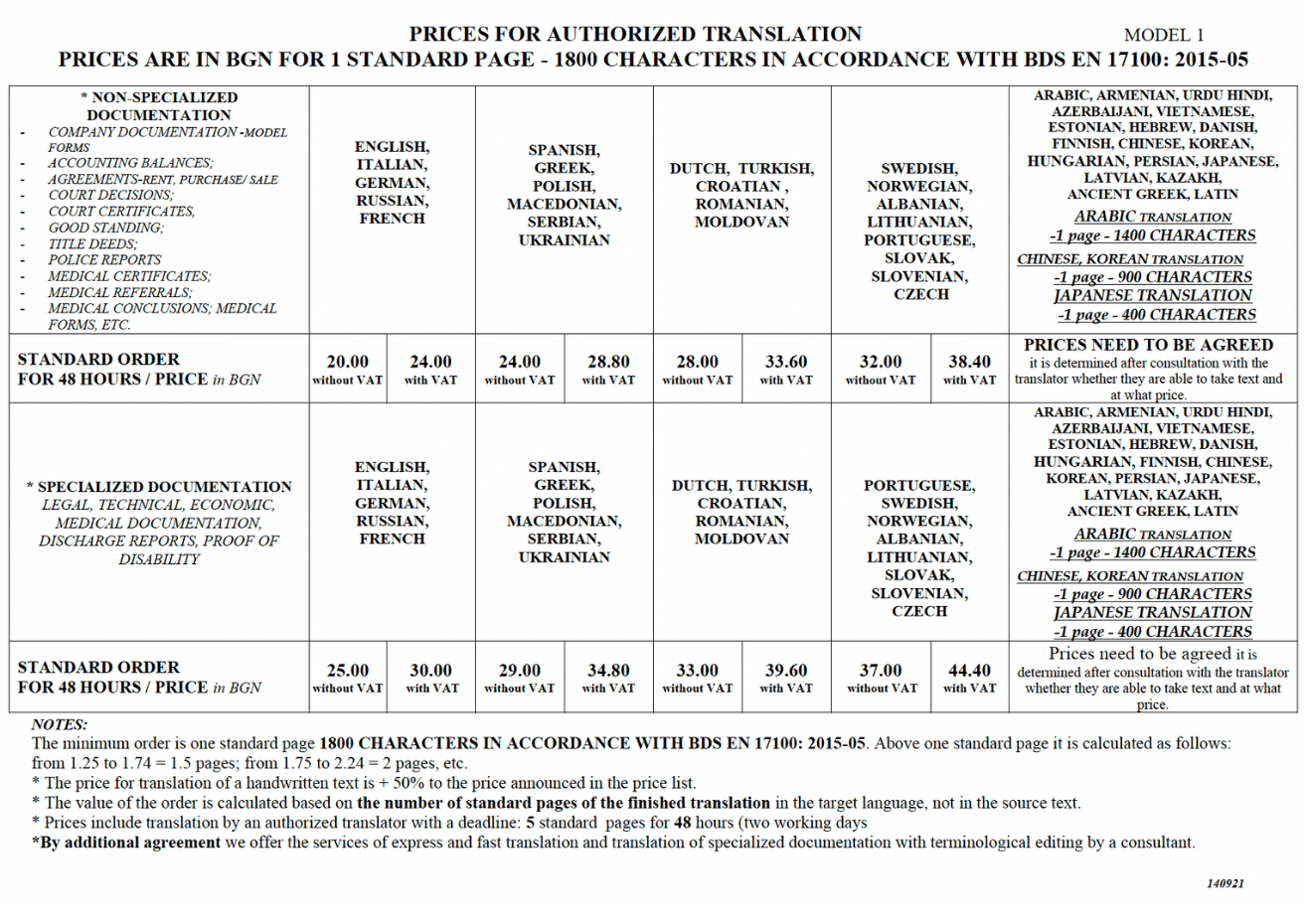 Note:
- The prices include translation by a certified translator and editing within 48 hours /two working days/ for 5 standard pages, according to BDS EN 17100:2015-05.
- The prices above are valid for translation from one translator and proofreading.
- Editing for terminology by an expert editor is available by agreement.
- For large scale orders and/or long term cooperation, we offer individual discounts.
- Foreign companies, that are VAT registered, pay VAT free prices for our translation services.

Should you be interested in a translation from a language, not included in the present offer, please do not hesitate to contact us.
DTP processing of a pdf document
(basic rate)

7.20 BGN/visible page

DTP processing of documents in the following formats:
(basic rate)

9.60 BGN/visible page

Corel draw
.cdr
Adobe Indesing
.indd
Autocad
.dwg
Adobe illustrator
.ill
Adobe photoshop
.psd/.pdd
Adobe page maker
.pmd
Front page adobe dreamweaver
.html
Typing

6.00 BGN/page

Typing in English

9.60 BGN/page

Typing in another language

(by agreement)

Printout of client materials

0.60 BGN/page

Additional printout of translation
up to 5 (five) pages
over 5 (five) pages


3.60 BGN
0.60 BGN/page

Copy on our CD (of a translation done by the company)

3.60 BGN/peace

Filling out a form (by hand)

18.00 BGN/page

Filling out an electronic form

18.00 BGN/page

When processing a handwritten text, plus 20% of the respective service price.
Note:
- All prices are in BGN and include VAT
- We offer processing with less popular software, according to the client's requirements.
- Turnover times depend on the complexity and /or by agreement with the client.
- Express services are available if the employee in the respective office is able to process them.