You can find our prices for translation HERE.You can calculate and pay for translation in our

online calculator

HERE.For free consultation click HERE.
---
Quality translations always within the deadline and with maintained confidentiality!
What is written translation?
---
Translation is the accurate and clear transmission of information, meaning and significance from a text written in one language (also called the source language) to another language (also called the target language).

The translation also aims to preserve the style and layout, as far as possible, of the original text. Translation is used for any documents and texts written in one language that need to be understood by people and institutions speaking another language.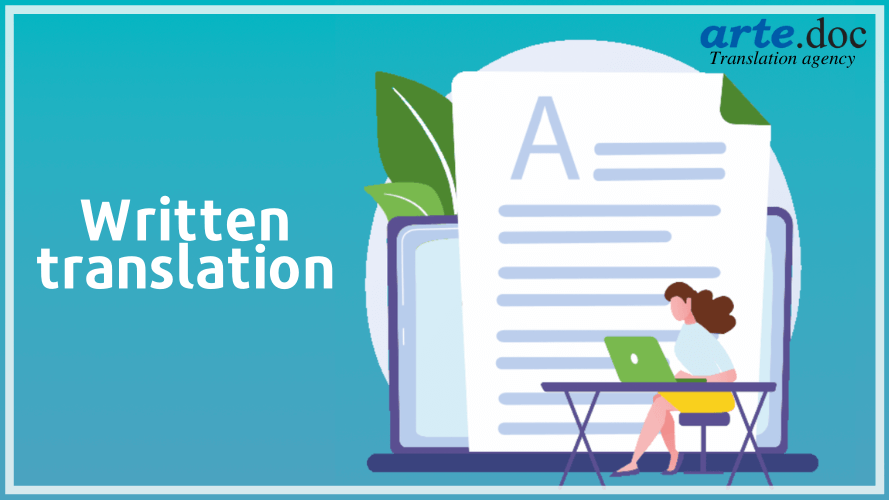 We at the Translation and Legalization Agency
—
Arte.Doc
have been providing translation services for more than 21 years. We work with over 750 qualified translators and expert editors, as well as native language translators, for a total of 36 languages and over 100 language combinations.
That is why we can translate your personal and company documents from and
in
to
:
All official EU languages (

English

, German, French, Spanish, Italian, Netherlandish, Polish, etc.)

All Balkan languages (Romanian, Serbian, Croatian, Macedonian, Albanian, Greek and Turkish)

Languages spoken in European countries outside the EU, such as Russian, Ukrainian, Norwegian and others.

Languages used in different parts of the world—Chinese, Japanese, Korean, Arabic, Hindi and others.

We even have translators for the so-called exotic languages, you just have to ask us about the language you are interested in.
Contact us for a free consultation by email:

This email address is being protected from spambots. You need JavaScript enabled to view it.

.
How do we guarantee you a quality translation

?
---
Our translations are performed by professionals, specialists not only in a specific language combination, but also in different
branches—
such as technical, medical, legal, financial, etc.

We are certified to provide our services according to the standards
БДС EN 17100:2015-05
(
for translation
), ISO 9001:2015 (
for quality control
), ISO 14001:2015 (for environmental responsibilities in the field of translation services).

Based on our many years of experience, we have developed a specialized system ARTE
5Е
—
Guaranteed Quality Translation
.
In this way we work quickly and correctly and maintain a high level of translation quality, always complying with the specific requirements and deadlines of our clients.

We work with a wide range of file formats
—W
ord,
PDF
,
E
xcel, XLIFF, HTML, AutoCAD, inDesign
,
etc
., depending on your needs. You can always choose in what format to receive your ready translation.

In addition, all our translators have signed a privacy statement committing themselves to ensuring the confidentiality of the information contained in the translation documents.




We offer the following types of translation

:
---
They are:
Official translation—performed by an authorized translator, on the official form of the agency with signature and seal, which certifies its veracity and authenticity.


This type of translation is mandatory for documents that must be submitted to institutions and administrations.




Legalized translation—a translation certified by a notary or certified by the Consular Relations Directorate of the Ministry of Foreign Affairs. It is performed by an authorized translator and is valid for state administrations and institutions.


Translation with stylistic editing—a translation with additional stylistic and language editing performed by a qualified editor.


Specialized translation—a translation of a text in a specialized terminological field, with additional editing by an expert consultant

Contact us for a free consultation by email:

This email address is being protected from spambots. You need JavaScript enabled to view it.

.

Types of translation depending on the deadlines
---
We offer three different time options for making your translations

:
Standard order—2 working days for up to 5 translation pages
Quick order—1 working day for up to 5 translation pages
Express order—2 hours for up to 5 translation pages
Negotiable for larger volumes or rare language combinations
.
Translation prices
---
The prices for translation are formed on the basis of one
translation page
. According to the БДС standard, it is equal to 1,800 characters with intervals of ready translation (not source text).

The price per page depends on the language of the original document, the language in which it must be translated, the type of document, the type of translation, the specifics of the terminology, the deadline.

You can find the specific prices for the different types of languages and types of documents in
our Price List.
How can you place an order?
---
We at Arte.Doc provide you with the opportunity to place an order for translation and/or legalization in three different ways.
Order in the office
We have two offices in Sofia and many partner offices throughout the country that you can visit.

Our representatives will provide you with a free consultation with up-to-date information on the translation and/or legalization of your documents.

When placing an order, an advance of 50% of the value shall be paid. As the price is calculated on the basis of the characters of the finished translation, it is sometimes possible that there is a discrepancy between the expected and the final amount.

Upon receipt of the finished translation, the remaining part of your order shall be paid extra.


Online order
If you want to save time and effort, you can place an online order for translation at any time and through any type of device—computer, tablet or phone.

An order is submitted in 3 quick steps, described in detail on our page for
Online order for translation and legalization.


With our calculator you can calculate the price of your order, set the time you need, choose the most convenient way for you to receive (by email, from the office, by courier) and make a secure and safe online payment.

We work with reputable courier companies such as ECONT, Speedy, DHL, so you can receive your documents reliably and securely, no matter where.

In case of questions or ambiguities, we are available for assistance by submitting an online order by phone: +359 897 070 485.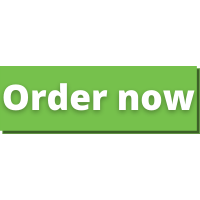 Email order
For our corporate clients we provide the opportunity to place an order for translation and/or legalization by email, to the email address
This email address is being protected from spambots. You need JavaScript enabled to view it.
.


After reviewing your documents, you will receive an offer tailored to your requirements and wishes. You can pay by bank transfer, against an advance invoice. You will receive the finished translations in the way you want—by email, from the office or by courier.
What other translation services do we offer?
---
In addition to written
translation of documents and texts, we can also provide you with
:

Interpreting

Localization

Editing

Proofreading

Prepress

Subtitle translation

Phonograms, etc.
If you need quality translations and legalization of your documents or texts, contact us for a free consultation by phone:
+359 893 457 698
and email:
This email address is being protected from spambots. You need JavaScript enabled to view it.

.
We will assist you in any of your cases!
---

Frequently Asked Questions


How can you contact us?
You can contact us at the following telephone numbers: Vitosha office +359 893 457 698,

online orders

+359 897 070 485

, as well as at the following

e

mails:

This email address is being protected from spambots. You need JavaScript enabled to view it.

,

This email address is being protected from spambots. You need JavaScript enabled to view it.

.

How can you get a price offer?
You can send an inquiry through our form here
or send information about your case to
This email address is being protected from spambots. You need JavaScript enabled to view it.
,
and you will receive an offer shortly.


Where are we positioned?
We have
two offices in Sofia
and many partner offices in the country. You can find the addresses of the offices and their working hours on
our Contacts page
.


What services do we offer?
We offer translation services, such as written translation, interpret
ing
, specialized translation, editing, proofreading, website translation, subtitle translation and more. You can find all our services in our
Services and Prices
section.
What languages do we translate from and into?
We translate from and into 36 languages and in over 100 language combinations. We can translate your documents into all European languages, as well as many Eastern and exotic languages.
In what time frame can you expect the translation to be completed?
We can translate your documents in three terms, according to your budget:
Standard order (48 hours)

Quick order (24 hours)

Express order (2 hours)
These timeframes are for up to 5 translation pages. For translation with larger volume, you will receive a specific deadline from our associate when placing an order.
What is the procedure for sending and receiving translations?
When placing an online translation order, you can send us and receive the scanned documents. If you need a physical copy of the translation, you can pick it up from the office or have it sent to you by courier.
For legalization we need to receive the originals of the documents—you can deliver them to us in person at the office or by courier.
Which courier companies do we work with?
We work with various established courier companies to ensure secure delivery to our clients. At your choice we can send your translations with ECONT, Speedy, DHL, UPS and others.