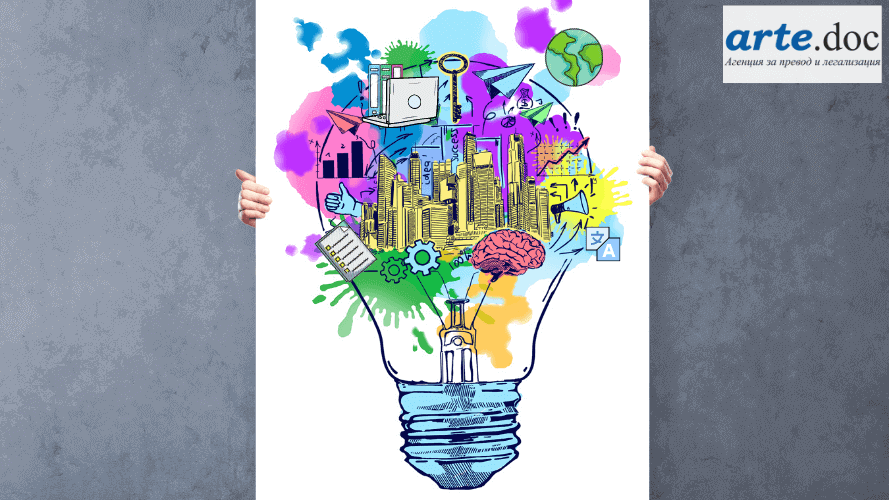 Are you planning to enter new markets? Are you going to present new products in advertising campaigns? Do you need marketing or creative translation? You aren't sure whether to choose - transcreation or localization?
In this article we will explain what does the transcreation service entail, so you can get acquainted with the details in order to be able to make an informed decision about the service you need.
What is transcreation (marketing translation)?
---
Transcreation literally means creative translation (trans - translation and creation - creating, art). In essence, this is a creative adaptation of a text or element of a work, from one language to another, taking into account specific cultural customs, jargon, local dialects, colloquial expressions and connotations.
It is important to note that although similar in type, transcreation differs from localization in that it must elicit the same response in speakers of both languages. Transcreation is neither a simple translation nor a localization of the text, it is closest to a literary translation.

That is why it is often used as a translation service for marketing creatives and campaigns, and is often called marketing translation.


Who is the transcreation service for?
---
Marketing agencies with international clients or Bulgarian companies preparing to start an international business, always translate their PR strategies, marketing policy and advertising campaigns for different markets.
It is most often used in the translation of marketing and advertising content, video and audio materials, PR materials, strategies, press releases, posters, brochures, flyers, market research, presentations, websites, web content, online stores and much more. Hence the synonymous name marketing translation, which has become popular in business circles.
There are specifics of advertising language and expressions, as well as of conceptual brand messages, which require the use of this type of specialized translation.
What is specific about transcreation / marketing translation?
---
Marketing translations can be used in various areas of business - from online commerce, to mechanical engineering and the food industry. The specifics derive from the field of activity, as well as the specific focus of the campaign. They can be end-user campaigns or B2B campaigns. All these seemingly insignificant details are of great importance for marketing translations and their differing specifics.
Marketing translations must adequately meet consumer expectations, retain the specifics of the customer, brand or product, as well as professionally and creatively convey the relevant advertising message.

Literal translation is not an option for creative materials, due to humour, emotions, expressions etc being lost on the consumer otherwise . A non-professional could make a mistake in the correct choice of a word, in an essential definition or in the translation of an idiom. This would lead to a big difference in the expected and actual results of the campaign.
Example:

An advertising agency in Turkey advertises language courses with the saying "Dil dile değmeden dil öğrenilmez". If translated literally, the sentence is "Language cannot be learned without touching a language", which doesn't convey the correct meaning of the saying and the message will be misunderstood by the user. In this example, the final message, after transcreation, would be "Language is best learned when practiced."

The dynamic in the advertising business requires adapted solutions for clients, which in turn requires quality translations at a professional level. Translators aim to combine the complexity of the "advertising" language with the language of the industry. In this regard, our clients trust us due to the large team of expert translators we have that are qualified in various business areas.

Sometimes in the advertising business, a small word or even an incorrectly chosen punctuation mark can be detrimental!
What are the benefits of working with us?
---
It is important for your business that your messages and well-planned marketing strategies reach the desired audience, are properly understood, and lead to follow-up actions.
With us you will receive:
Quality creative translation - when performing transcreation we strive to convey your message in an optimal way, in accordance with cultural differences, language and industry characteristics, as well as to convey the meaning and emotion that are addressed to the user;
Proper adaptation - the translator preserves and adapts the meaning contained in the message, making it an effective tool for communication between content creators and users;
Possibility for reverse translation - the already finished translation is done again, but in the opposite direction - to the original language. The purpose is to check the comprehensibility and perception of the translation;
Specialized expert translators - specialized in various fields and the terminology in their respective branches.
How are we different from others?
---
Transcreation has been a part of our practice as a translation agency since its establishment in 2000, under the name Arte Doc. "Arte" - artistic, creative, perfectly mastered art and "Doc" - a document, text, etc.
That is why we guarantee you:
Attention to detail - we focus not only on accurately conveying the most impactful parts of your content, but also on each word and punctuation mark. In the realization of sales, as well as in art, every small mistake creates an impression of poor quality, whether it be a product or service;
No "chain noise" - we are always available for direct communication with the customer, both during the execution and after the completion of the order;
Confidentiality of the provided information - we have adopted a procedure for maintaining the confidentiality of the information provided by you, which is observed by each member of the team.
Secure online orders – you can submit orders for translations and pay online without the need to come to our offices. We work during weekends to help our online customers, so you can make an online order for translation or transcreation at any time of the week.
If you have marketing materials, advertising messages, strategies or press releases, and you need transcreation, you can contact us for a free consultation on tel .: 0896 731 605, by email

This email address is being protected from spambots. You need JavaScript enabled to view it.

or on site at our office at 23 Vitosha Blvd.
We create creatively with you!
* More information about translation and legalization can be read in our blog of helpful articles here.


* Read our successful stories with achieved results for our clients here.
* If you want to receive up-to-date and useful information, as well as special offers, you can sign up for our e-mail newsletter here.