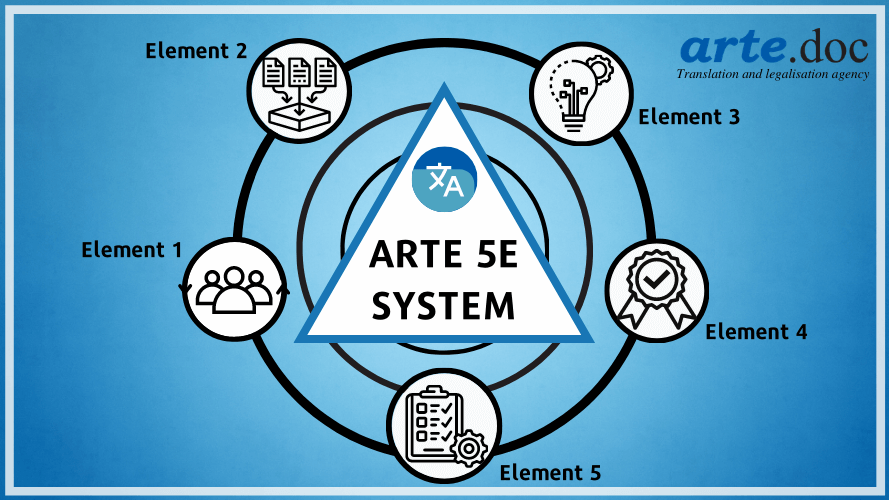 We help various businesses receive quality translations within the agreed upon deadlines, and we adhere to strict confidentiality procedures in all facets of our business.
How do we achieve these successful results?
Through the developed by us ARTE 5E system "Guaranteed quality translation".
Our ARTE 5E system consists of 5 main elements that are applied simultaneously and contribute to obtaining a guaranteed result.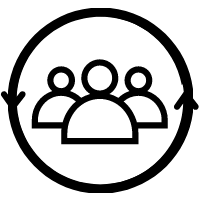 Element 1:

Selection of team ot translators and editors in 36 language combinations
---
All our translators and editors go through a two-step approval process:
by documents (diplomas, certificates, etc., certifying completed education and / or acquired professional qualification);
practical test (verification of skills and experience through trial translations in a specific business sector / field of activity).
This selection method guarantees work with professional translators and experts in specific terminological areas.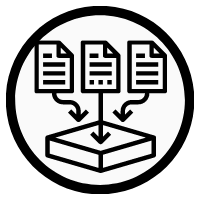 Element 2:

Developed terminological database of language units for specific business areas
---
Based on our 21 years of experience and over 2,900,000 translated pages, we have built and accumulated a large number of profiled terminological databases in various business sectors, systematized by language combinations and business specifics.
The value of the terminology database is that when it is used by translators, it assists them in their work so that the content of the texts is conveyed as accurately as possible and in accordance with the language environment for which the translated material is intended, in full compliance with specific terminology.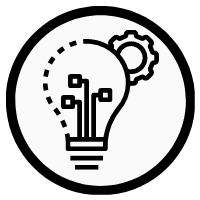 Element 3:

Use of technological solutions for large volumes and for translation of company web sites
---
In 2008 we were the first in Bulgaria to purchase specialized software for maintaining terminological databases - SDL Trados Studio. Then we upgraded the use of technological solutions by purchasing SDL Trados Groups Share - an online platform that allows a team of translators / editors to work on a project simultaneously, in one environment and in real time. As this software is updated every year, the capabilities it provides are constantly increasing.
The benefit of using these solutions is that everyone on the team works with the correct specific terminology, making it possible to get a quality translation even in large volume texts.
For the translation of company websites and online stores (eCommerce) we use innovative solutions in which it is not necessary to extract the content of the websites into separate specific files (json, ini, xliff, html, etc.). This allows us to work by translating directly into the CMS (content management system) of the existing website.
Thanks to these approaches we save our clients time and effort, and in addition we provide the opportunity to reduce the price for repetitions in the translation texts.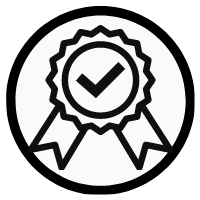 Element 4:

Application of QA method (quality assurance)
---
After implementing the system for quality of the work process ISO 9001: 2015 and receiving a certificate according to the European standard for translation services ISO 17100: 2015, our service has become even more reliable.
The so-called "four-eyed" method QA (quality assurance) implies that after each translation the text must be re-read by an editor who makes corrections in case of inconsistencies – terminological, stylistic or punctuation. The final step is to evaluate the performance of each team member by our quality manager.
When applying this method, the rating of translators / editors is updated every month, and subsequent translation projects are assigned to the highest rated translators on the list. This guarantees the quality of the submitted translation and customer satisfaction.
It is important for us to receive feedback from the client, which we apply to the specific translation project in order to optimize and upgrade our quality assessment method.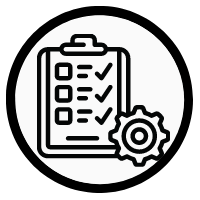 Element 5:

Innovative software system for managing the translation process – Arte-Manager
---
This is an order management system developed especially for our agency - Arte-Manager, in which each translation project is registered under its own unique number identification.
Under this unique project number are marked the initials of the selected language team - translator, terminology editor and quality manager. The time frame for implementation of the translation / legalization project is also determined, as well as the dates for certification in the respective ministries, the dates of legalization of the documents. The specific requirements of the client are also noted so that the project manager can monitor their compliance. The entire translation project team is aware of the deadline for submitting the order to the client and is committed to complying with it.
The application of Arte-Manager for the management of the translation process covers all previous elements of the ARTE 5E system "Guaranteed quality translation", which ensures both quality performance and compliance with the agreed upon deadline, according to the client's requirements.
Our mission is to offer each client the best solution to his case for translation and legalization.
Our unique ARTE 5E system "Guaranteed Quality Translation" makes translation agency arte.doc the best choice for translation service!