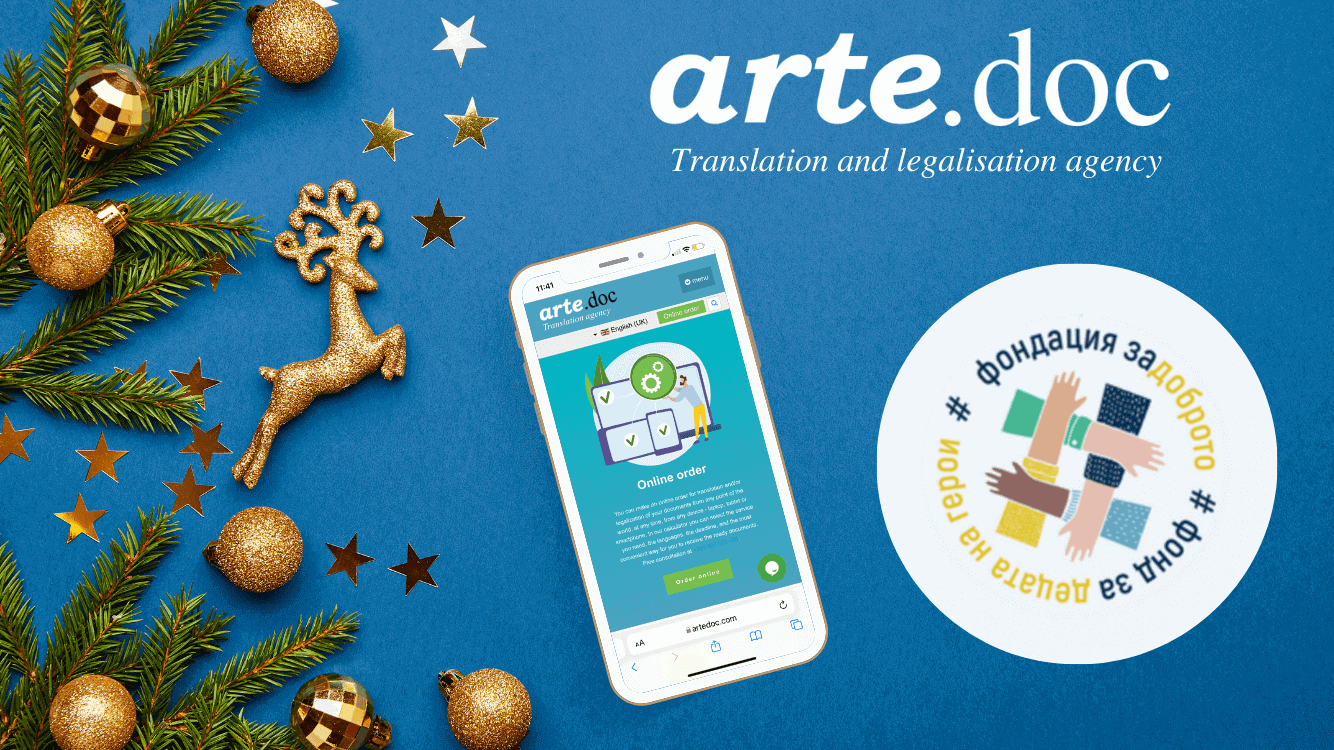 This Christmas, we can support the charity foundation "За доброто" (For the good) together! We, at translation agency arte.doc, will donate 10% of every standard online order for translation made throughout the month of December.

You can donate thorugh our service, and as such support foundation "За Доброто" and their ongoing projects, such as
#ЗАДОБРОТО (#FORTHEGOOD), Светулка (Firefly), etc.

You can make an online order for translation via our website at any time, from anywhere in the world, with your phone, tablet or laptop.

Let's make the upcoming holidays brighter, warmer and merrier for children patients, as well as help change for the better the emotional environment in various hospitals around Bulgaria, together!
With our system for online orders for translation and legalisation, in 3 easy steps you can:
Upload your document/s for translation and submit your order;

Calculate the price of your order with the given parameters and make a secure payment;

Receive the ready translation in the most convenient for you way - via email, from out office, via courier.

And when receiving the completed translation, you will be informed of the amount that will be donated to the charity foundation, thanks to you!

You can submit your online order via our Calculator here.
We always offer Free consultation for any and all documents at

This email address is being protected from spambots. You need JavaScript enabled to view it.

.
And in our blog you can read about the 3 quick and easy steps to make an online order for translation and/or legalisation.