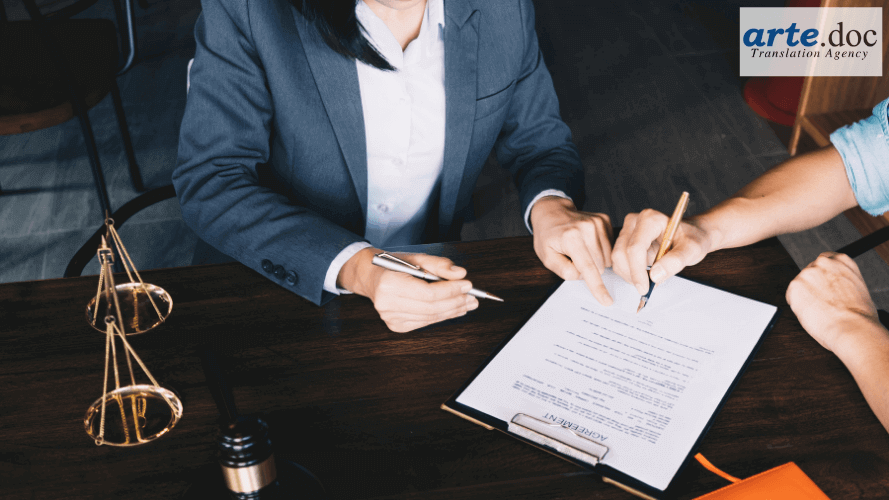 In thе state of emergency, declared in Bulgaria, though most people stay at home, sometimes one may have an urgent need for a notarized document, as documents for powers of attorney and declarations, or for finalizing a deal when purchasing a car or property, carrying out of a will, etc. In that case, it is necessary to visit a Notary Public.
The Notary Chamber of the Republic of Bulgaria immediately responded to the needs of the citizens and created an organization to provide Notaries on duty in all judicial districts. The list of all Notary offices on duty and their contact details can be found here.
Why is this so?
In the situation of global pandemic and the strict restrictions for limiting the Coronavirus' spread, many people feel helpless and worried about deadlines of various urgent work tasks or personal commitments. Unlike before, at this point, we do not have the ability to choose freely and visit the nearest Notary Public whenever convenient. Due to the current sutiation many Notaries have set specific office hours. To find out about them, you should call the specific Notary office you'd like to visit.
Worry may occur in the event that a document issued in another country must be translated and subsequently the translation has to be notarized by a Notary. This translation must be performed in advance, which also increases the time frame of the process.
How to react?
If your document has been issued in a language other than Bulgarian and it has to be translated, in order to be presented to the Bulgarian authorities, the translation must be notarized. The translator must personally affix their signature in the Notary office. It is important to know that Notary Publics notarize only documents in Bulgarian language.
What are the steps to take?
There are 6 specific steps for notarizing a translation of a foreign document by a Notary Public:
Step №1: Select a Notary from the list of Notaries on duty;
Step №2: Contact the Notary office to find out about the requirements of the Notary Public for the translator - what documents do they need to present as proof of their linguistic skills and that they are able to perform the translation to be notarized;
Step №3: Look for a translator - a freelancer proficient in the language, or a translation agency that will perform the translation in complience with the requirements of the Notary Public from Step №2;
Step №4: Make an appointment at the Notary Public's office to notarize the translation (the translation usually takes 2 to 3 days depending on the lenght of the document);
Step №5: Agree on a specific time with the translator for meeting in the Notary's office and the needed documents to be brought as proof according to Step №2;
Step №6: At the appointed day and time, you and the translator appear before the Notary Public, where the translator signs the translated document before the Notary.
When in need of such service, it is essential to choose a linguist who can perform quality translation and can prove professional qualification. For this purpose, you can use the services of a translation agency that can ensure this.
How to make the right choice?
Criteria for selection of a translation agency:
- The agency must have selection procedures for translators;
- They can guarantee that the performed translation will be accepted and notarized by a Notary Public;
- They have to honor the promised deadline;
- They have to ensure the confidentiality of the information you have provided;
- They should have price transperancy, with their rate lists published on the company's website;
How can we help you?
We from translation and legalization agency arte.doc can help you by saving you time for making an appointment at the Notary Public's office, by guaranteeing that we will choose the best language translator for your needs and by giving you a selection of service packages, suitable for different budgets.
Based on our 20 years of experience we have built a database comprising of 250 translators for various language combinations from/to 35 languages.
What sets us apart?
All our translators go through a multi-step approval process.
First stage is based on documentation - diplomas, certificates etc., certifying their education and/or professional qualifications acquired.
Second stage comprises of a practical test (test of skill and experience through trial translations) carried out by a team of our editors.
That way, we guarantee that the translated texts will be of high quality and professionally performed.
What distinguishes us is the fact that we have transparent prices with announced deadlines on our website www.artedoc.com, in addition to always keeping the confidentiality of the information provided to us.
How do we guarantee a safe order?
What also sets us apart is our 3-step online system, built on our website, that allows you to place a translation and/or legalisation order without the need to come to our office:
- Online placing of the order;
- Online payment;
- Receiving of the translation online and by courier;
As our client, with the help of

our online calculator,

you can select by yourself the deadline and price for performing the translation, so that it suits your budget best.
If you have a case related to the translation and legalisation of foreign documents before a Notary Public, you can contact us for a free consultation by phone +359 894 42 71 09 or our online chat here.