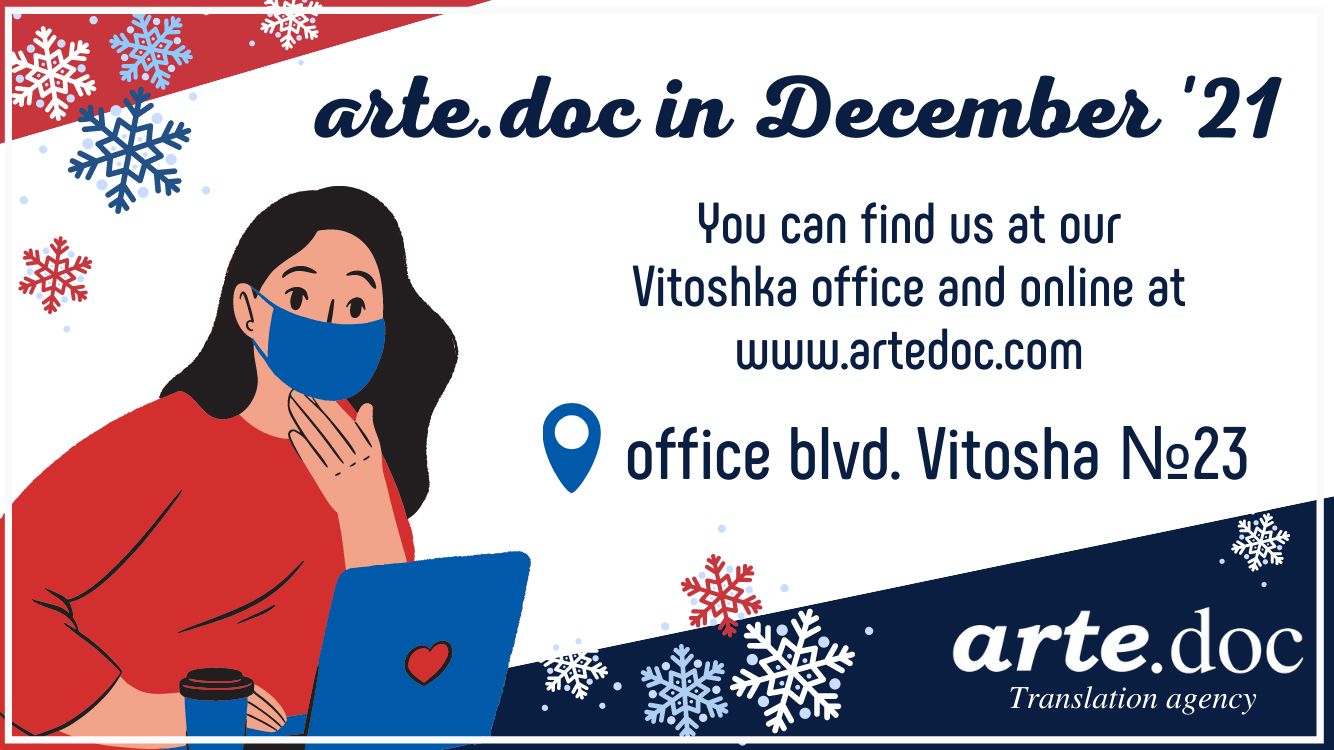 Dear clients,
Due to the ongoing Covid-19 situation in the country and our reduced staff, from 06.12.2021 (Monday) until 23.12.2021 (Thursday) Translation agency arte.doc will accept clients solely in our office on Vitosha blvd., 23.
Working hours will be as follows

:
Monday – Friday: from 09:00 to 19:00, without a break.

Fram the same date, 06.12.2021, our Al. Zhendov

office temporarily moves entirely online.
We remain at your disposal online, every work day, from 09:00 to 19:00, as well as every Saturday, from 10:00 to 14:00.

You can make an Online order for translation and/or legalisation in 3 easy steps - any time and from everywhere, via our Calculator.
We will assist you with a Free consulation for every translation case at:
+359 897 070 485
and by email at:
This email address is being protected from spambots. You need JavaScript enabled to view it.
.
We wish you good health and happy holidays,
The arte.doc team