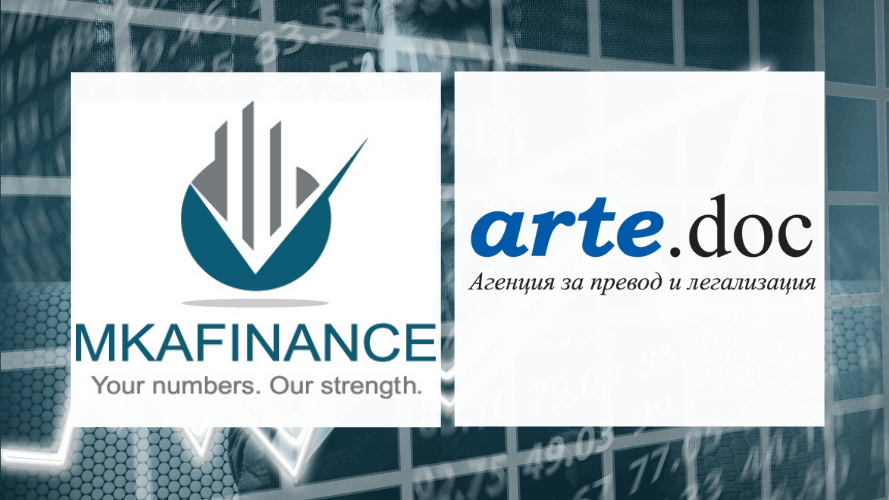 If you have to file an annual tax return and you are looking for someone to help you in the sea of ​​accounting firms, we at arte.doc can recommend the accounting firm MKA Finance.

For our translators, clients and partners, MKA Finance provides a special offer - 10% discount for the preparation and submitting of an annual tax return.

To take advantage of this offer and our recommendation, you need to contact the accounting firm at +359 885 307 469 and provide them with the following code: "ARTE".

Our goal for 2022 is to help our clients not only by assisting them with their cases related to language translation, but also when they are in need of other services. This we will do by recommending partner businesses for which we guarantee the quality of the service.

For more information, visit the website of our partners from MCA Finance - https://www.mkafinance.com.