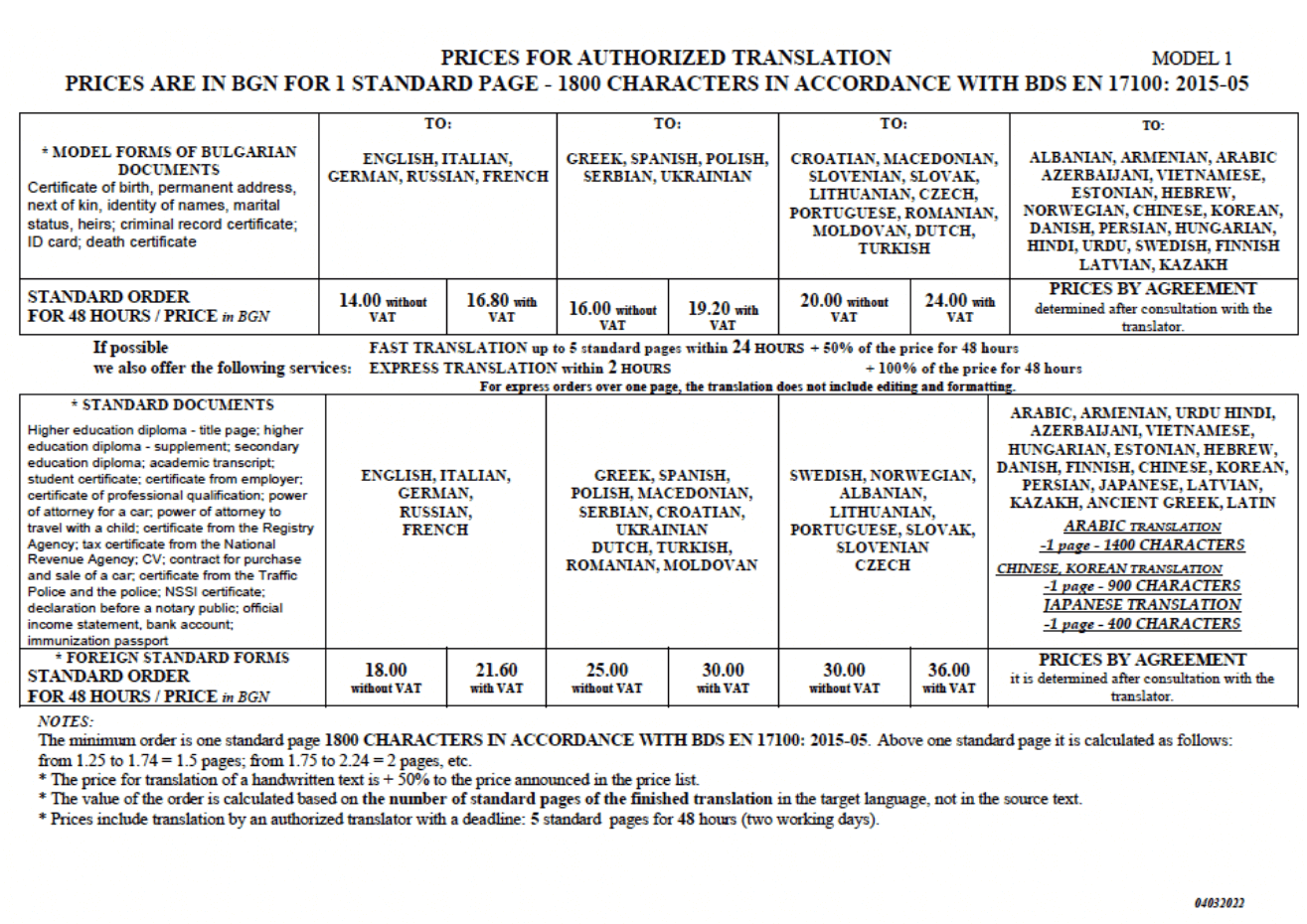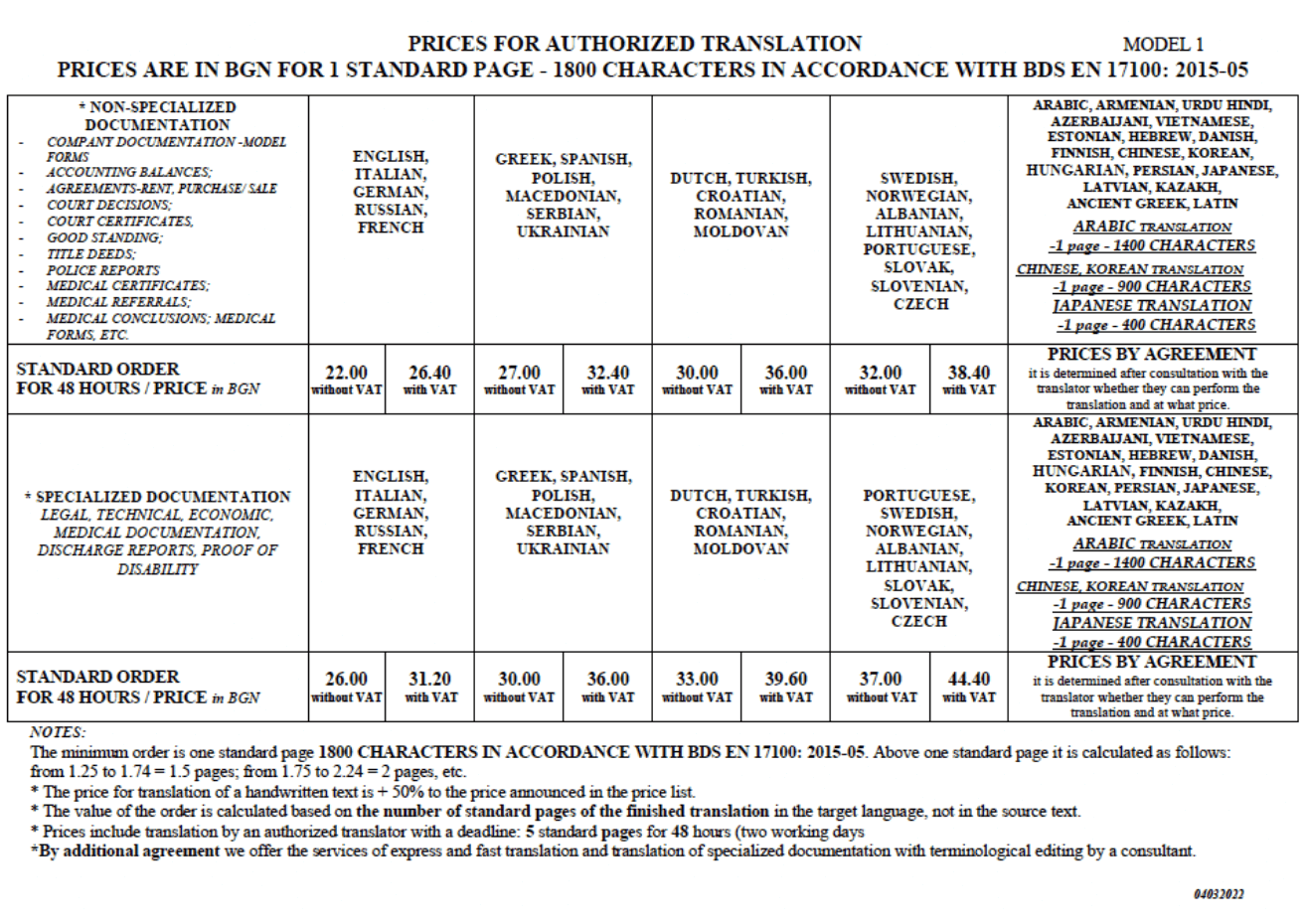 Note:
- The prices include translation by a certified translator and editing within 48 hours /two working days/ for 5 standard pages, according to BDS EN 17100:2015-05.
- The prices above are valid for translation from one translator and proofreading.
- Editing for terminology by an expert editor is available by agreement.
- For large scale orders and/or long term cooperation, we offer individual discounts.
- Foreign companies, that are VAT registered, pay VAT free prices for our translation services.

Should you be interested in a translation from a language, not included in the present offer, please do not hesitate to contact us.