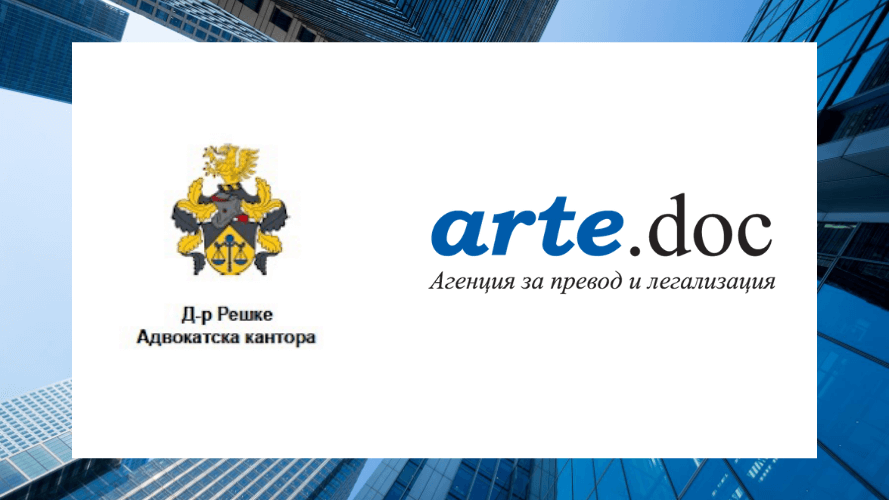 On July 30, 2020, the law firm "Dr. Reshke" organized a work meeting related to the "Mobility Package", in order to review and analyze the changes voted by the European Parliament in the transport industry. Foreign speakers from Germany and Poland took part in the meeting. The talks and some of the discussions were conducted in German. "Dr. Reshke" Law Firm once again entrusted the translation work to the Arte.Doc Agency, because for us as lawyers and organizers of the event, it was extremely important that the provided translator has impeccable knowledge of the legal terminology related to the topic.
The translation and communication in German with the invited lecturers was extremely professional, for which we would like to express our enormous gratitude to the Translation Agency Arte.Doc.
Due to the great interest in the topic we are planning a new work meeting, in which we will again use the interpretation services of "Arte.Doc".
Dr. Nadezhda Reshke - Foreign Lawyer in Bulgaria; Lawyer in the Federal Republic of Bulgaria / 03.08.2020