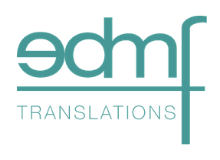 With this reference, we would like to express our satisfaction with our long-standing collaboration with Arte.doc. The Agency has carried out numerous translations of documents in various fields.
The translations were compliant with the specific terminological, linguistic, and stylistic requirements in the respective fields, as well as any special conditions set by us as an assignor.
Our long-standing successful cooperation with Arte.doc gives us reason to recomment them as a highly qualified and reliable business partner.
Douglas Arnott / 22 April 2020